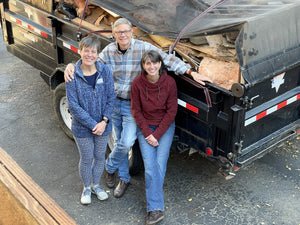 A Bigger and Better Brownfield's
We are excited to announce the next series of improvements coming to Brownfield's! We are embarking on a two-phase, two-year expansion and improvement project. Phase one will include a new two level office building behind the store complete with office spaces, a staff breakroom, storage, and a carport. This will be completed in April of 2022. We will open for our 67th season as usual Memorial Day Weekend 2022. We will close for the 2022 season on October 1st next year to begin phase two of the project. Phase two will entail upgrading the interior of the store and expanding the retail floorspace. We will have new fitting rooms, new workspace, new storage, a new checkout counter, and a second entrance, among other improvements. The original part of the Brownfield's building was constructed in 1909, so we are working hard to ensure the store's strong future in Estes Park.
We are grateful for your decades of loyal support and look forward to serving you for many years to come. Follow us on social media to watch us become a bigger and better Brownfield's!
---